You want to be frightened? I mean really really bone chillingly terrified? Take a look at this:
Marchand – Kelly – Connolly.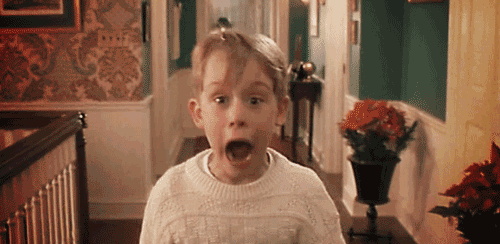 Absolutely horrifying.
Patrice Bergeron being away from the team for personal reasons which turned out to be the birth of his 1st child made this scenario a possibility. First of all congratulations to the Bergerons on their new arrival. But because Bergeron was with his family, Bruins coach Claude Julien was forced to shuffle lines. And by shuffle lines I mean utterly and completely ruin one of them. We are one calamitous injury to Bergeron away from Chris Kelly getting 2nd line minutes.
In fact, we were a couple of hours of labor from it actually happening Wednesday.
Look we all know that if Bergeron goes down, it's lights out on the season. That's not even a question. What is a question is why does Julien feel the need to banish Marchand to the NHL version of the Phantom Zone by sticking him with Kelly?!? It makes no sense.
The move to make is moving up Spooner so Marchand's  offensive abilities aren't wasted.  And trust me.  Putting Marchand next to Kelly is offensive death for 63.
But Claude doesn't think this way.  Instead of having two good scoring lines and using Kelly to anchor a checking/defensive 3rd line and spot a scrap heap 4th, he sabotages Marchand and Connolly.  And it's not an accident that a young player that Claude doesn't trust is shafted for the defensively responsible but offensively inept Kelly.   And that's a problem.
If this team is going to improve and develop it's going to be because of young players with upside like Spooner and Pastrnak.  But Claude is never going to give them the opportunities to grow when a "safe" Claude friendly option like Kelly.   And if Bergeron did go down, I want his minutes to go to Spooner, because even if the season were to be a lost cause, at least we can salvage some player development.
It's only a hypothetical situation, but it gives you a glimpse into Claude's thinking and he still doesn't get that the future of this team doesn't reside with the likes of Chris Kelly, even in an emergency.
---
---
---